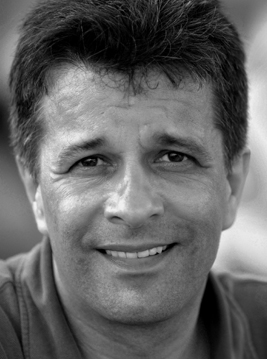 Llion Roberts
Producer / Director of Cinematography, Interviews and Locations
Llion interviewed the testimonies of the Holocaust Survivors featured in 'Destination Unknown' over a thirteen year period (2003 -2016) He also directed the film from the Principal Photography stage to post-production. Work within the same period includes live transmission output for mainstream Television, including ITV, BBC Network, Channel 4, S4C, Sky Box-Office, ESPN, CNN and UK regional channels. Co-Pioneered Digital Satellite Newsgathering during the early nineties, with Gigatel co-director, Rob Law.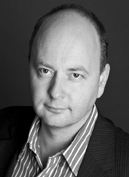 Dr Stephen D. Smith

Executive Producer of 'Destination Unknown'

Dr Stephen D. Smith is the sole Executive Producer of 'Destination Unknown' and Director of the USC Shoah Foundation and an influential fundraiser for the USC Shoah foundation. He is committed to making the testimony of survivors of the Holocaust and of other crimes against humanity a compelling voice for education and action. A theologian by training, Stephen founded the UK Holocaust Centre in Nottinghamshire, England and cofounded the Aegis Trust for the prevention of crimes against humanity and genocide.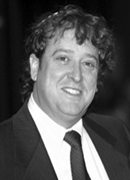 Mark Hersly
Line Producer - USA
Mark Hersly is the son of a Holocaust Survivor (Sam Hersly) who was incarcerated in the infamous 'Block 11' at Auschwitz Concentration camp. From a chance encounter with Mark in 2002, the Producer developed a friendship and working relationship with Mark. Mark's influence in gathering the testimonies of the Survivors for the Film cannot be underestimated. Without Mark's influence in this community, many of the testimonies that were made available for the Film, would not have been recorded for 'Destination Unknown' Mark proved to be an essential catalyst to an original concept.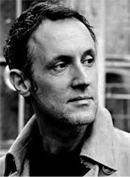 Andrew Skeet
Composer
Andrew Skeet is a composer for television & film and studied composition and piano at The Royal College of Music and has subsequently written more than 60 scores for television and worked with many pop artists including Sinead O'Connor, Imogen Heap, Suede, UNKLE & George Michael. He joined Neil Hannon'sThe Divine Comedyin 2004 and has recorded and toured three albums with them.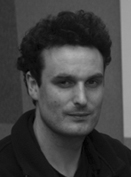 Malcolm Owen
Cameraman
Malcolm Owen has been working for the BBC as a Cameraman and Editor for over twenty five years. Malcolm first became assistant editor for the BBC in 1992. The bulk of his work involves covering a wide range of topics for BBC's News and Current affairs programmes for both regional and Network output. Malcolm joined the production from the onset in 2003 as a member of the original 'Destination Unknown' team and captured many of the testimonies and the actualities at the Mauthausen, Bełżec, Treblinka, Płaszów and Auschwitz-Birkenau Forced Labour / Extermination Camps.